Dependable and Accurate Appraising in Middle Georgia
You need a real estate appraisal Service that is backed by the experience of thousands of appraisals in the Middle Georgia area. You need Hester Appraisals & Consulting.
We specialize in appraising:
Single Family Residences (including executive homes, farms, and lake front homes)
2-4 Family Residences
Vacant Land (residential lots to multi-thousand acre tracts)
Commercial Properties (including churches, apartment complexes, professional offices, convenience stores, etc.)
We provide a variety of appriasal services
Mortgage Lending (Conventional, FHA, & USDA)
REO and Foreclosure
Relocation Appraisals (ERC)
Appraisal Reviews
Pre-construction
Pre-listing Services (for home owners and real estate sales persons)
House Measuring Service
PMI Removal
Estate Settlement
Divorce Settlement
Trusts
Debt Assistance
You need an appraisal company that uses all available resources for real estate sales information. Hester Appraisals uses the local multiple listing service as well as multiple sales databases for assured access to the most relevant information available.
You need an appraisal company that has built its reputation by providing the best appraisal service in the Middle Georgia area. You need an appraisal service that communicates with you through every step of the appraisal process. By doing so, we can assure that your appraisal needs are accurately met in a timely manner.
Your business will clearly benefit in service, time, and profits by having Hester Appraisals serve your appraisal needs.
Fill out the form below so you can get started using the most comprehensive appraisal service in Middle Georgia.
Real Estate appraisers Member: Dublin, GA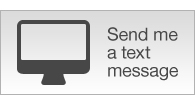 Today's Rates
| Mtg Loan | Rate | APR |
| --- | --- | --- |
| 30-yr Fixed | 4.53% | 4.68% |
| 15-yr Fixed | 4.01% | 4.22% |
| 1-yr Adj | 2.75% | 3.41% |
* national averages
Got a Question?
Do you have a question relating to real estate appraisals? We can help. Simply fill out the form below and we'll contact you with the answer, with no obligation to you. We guarantee your privacy.
Mortgage And Real Estate News:
&nbsp
MBS RECAP: Bonds Ignore Stocks to Hold Steady on The Week
8/17/2018 4:30 PM
Posted To: MBS Commentary10yr yields ended the week at almost exactly where they began. With the exception of Tuesday, bonds closed within 1.5bps of each other on the other 4 days this week. Tuesday was only 2bps higher and gave way to an overnight rally that restored the range anyway! Long story short, fo...Read More
&nbsp
Mortgage Rates Almost Perfectly Unchanged This Week
8/17/2018 3:29 PM
Posted To: Mortgage Rate WatchMortgage rates were almost perfectly unchanged today. That leaves them right in line with last Friday"s levels. I devoted a considerable number of words in yesterday"s article to explaining why most other articles about mortgage rates were inaccurate yesterday. Suffice it to say th...Read More
&nbsp
Fannie Mae Research: Housing, What a Drag?
8/17/2018 10:41 AM
Posted To: MND NewsWireFannie Mae"s monthly Economic Development papers always have the best headlines, pithy and to the point. The August one reads. "Growth Picks Up as Expected, No Thanks to Housing." Sort of says it all. The company"s Economic and Strategic Research (ESR) Team is upgrading its estimate of third quarte...Read More
&nbsp
MBS Day Ahead: Checking In With Bigger Picture (Treasury vs MBS)
8/17/2018 9:22 AM
Posted To: MBS CommentaryIt may end up being a slow, summertime Friday with the news cycle calming down relative to earlier in the week, not to mention the fact that its peak vacation season (traders take vacations too, ya know!). That gives us a moment to step back and reflect on some bigger picture trend...Read More
&nbsp
Second Quarter Loan Performance Shows Steady Improvement
8/17/2018 8:03 AM
Posted To: MND NewsWireLoan performance continued to improve in the second quarter. The overall delinquency rate on one-to-four-unit residential properties fell to a seasonally adjusted rate of 4.36 percent of all loans outstanding at the end of that period, a 27-basis point (bp) decline from the first quarter of this ye...Read More
&nbsp
Flagstar/Fed News; FHA, VA, Ginnie Program Updates; New Lender Products
8/17/2018 7:55 AM
Posted To: Pipeline PressCapital markets folks know that there are billions of dollars of outstanding 5, 6, 7, and even 8% securities filled with high interest-rate loans. LOs know that they aren't paying off/refinancing. One possible reason? Despite the headlines talking about housing...Read More
&nbsp
MBS RECAP: Bonds End Unchanged After Mid-Day Scare
8/16/2018 4:13 PM
Posted To: MBS CommentaryTreasuries were weaker at the start of the overnight session as renewed US/China trade negotiations propelled global equities markets higher. The hallmark of yesterday's overnight session was a sharp drop in Chinese stock futures which spilled over to US markets throughout the ...Read More
&nbsp
Mortgage Rate Misinformation Run Amok!
8/16/2018 2:31 PM
Posted To: Mortgage Rate WatchBe careful what you read--or perhaps, who you trust--about mortgage rates today. There"s a lot of misinformation out there. Don"t be mad. No one is out to get you. No one is out to intentionally deceive you (at least not when it comes to today"s mortgage rate news. Rather, the misi...Read More
&nbsp
Purchase Origination Share Remains at Survey High
8/16/2018 11:33 AM
Posted To: MND NewsWirePurchase loans held on to the June share of 71 percent of closed loans in July which remains the highest share in the seven-year history of Ellie Mae"s Origination Insight Report . Refinances also held steady, remaining at 29 percent although the percentage of refinancing through the VA gained 2 pe...Read More
&nbsp
MBS Day Ahead: Turkey Causing Road Rage; Another Look at Moving Average Misdirection
8/16/2018 9:34 AM
Posted To: MBS CommentaryI found myself driving in the truck for more than an hour yesterday evening--long enough to hear the news cycle repeated several times. During that time, I was emphatically warned about this " new " and " surprising " issue of Turkey's financial crisis. Appa...Read More
---