Dependable and Accurate Appraising in Middle Georgia
You need a real estate appraisal Service that is backed by the experience of thousands of appraisals in the Middle Georgia area. You need Hester Appraisals & Consulting.
We specialize in appraising:
Single Family Residences (including executive homes, farms, and lake front homes)
2-4 Family Residences
Vacant Land (residential lots to multi-thousand acre tracts)
Commercial Properties (including churches, apartment complexes, professional offices, convenience stores, etc.)
We provide a variety of appriasal services
Mortgage Lending (Conventional, FHA, & USDA)
REO and Foreclosure
Relocation Appraisals (ERC)
Appraisal Reviews
Pre-construction
Pre-listing Services (for home owners and real estate sales persons)
House Measuring Service
PMI Removal
Estate Settlement
Divorce Settlement
Trusts
Debt Assistance
You need an appraisal company that uses all available resources for real estate sales information. Hester Appraisals uses the local multiple listing service as well as multiple sales databases for assured access to the most relevant information available.
You need an appraisal company that has built its reputation by providing the best appraisal service in the Middle Georgia area. You need an appraisal service that communicates with you through every step of the appraisal process. By doing so, we can assure that your appraisal needs are accurately met in a timely manner.
Your business will clearly benefit in service, time, and profits by having Hester Appraisals serve your appraisal needs.
Fill out the form below so you can get started using the most comprehensive appraisal service in Middle Georgia.
Real Estate appraisers Member: Dublin, GA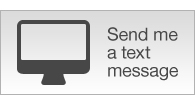 Today's Rates
| Mtg Loan | Rate | APR |
| --- | --- | --- |
| 30-yr Fixed | 4.94% | 5.1% |
| 15-yr Fixed | 4.36% | 4.59% |
| 1-yr Adj | 2.77% | 3.44% |
* national averages
Got a Question?
Do you have a question relating to real estate appraisals? We can help. Simply fill out the form below and we'll contact you with the answer, with no obligation to you. We guarantee your privacy.
Mortgage And Real Estate News:
&nbsp
MBS RECAP: New Fed Vice Chair Helps Rates and Stocks
11/16/2018 6:24 PM
Posted To: MBS CommentaryWe haven't heard much out of new Fed Vice Chair Richard Clarida since he accepted the position, but what we heard today was good. Well, at least the bond market reaction was good. His comments ended up setting the tone for the day. So what did he say? Nothing too complicated......Read More
&nbsp
Mortgage Rates Lowest in a Month
11/16/2018 5:19 PM
Posted To: Mortgage Rate WatchMortgage rates hit their lowest levels of THE month yesterday, and the lowest levels in A month today. It"s a bit of a technicality, really. As of yesterday, there were a few days in mid-to-late October that saw lower rates. Today"s drop means we"d need to go back to early October ...Read More
&nbsp
New Home Sales, Prices Faded in October
11/16/2018 11:16 AM
Posted To: MND NewsWireThe Mortgage Bankers Association (MBA) notes that applications for the purchase of new homes declined by 2.1 percent in October compared to the same month in 2017. Those applications were also 11 percent lower than in September. The information, taken from responses to MBA"s Builder Application Sur...Read More
&nbsp
Mutual Mortgage Insurance Fund Outperforms for Fourth Year in a Row
11/16/2018 9:22 AM
Posted To: MND NewsWireThe Federal Housing Administration (FHA) said on Thursday that its Mutual Mortgage Insurance Fund (MMI Fund) exceeded its congressionally mandated minimum reserves in FY2018 for the fourth year in a row. In its 2018 Annual Report to Congress the agency said its Capital Reserve Ratio was 2.76 percen...Read More
&nbsp
MBS Day Ahead: Bonds Already Commuting for Thanksgiving?
11/16/2018 8:24 AM
Posted To: MBS CommentaryBecause November 1st was a Thursday, we'll be treated to the earliest possible iteration of Thanksgiving. It's next week, by the way! Why are we talking about such things with respect to financial markets? Simply put, the winter holidays definitely have an impact. The catch...Read More
&nbsp
Profitability and Commission Products; HELOCs, Servicing, Digital...Geocoding Bid Tapes!
11/16/2018 7:59 AM
Posted To: Pipeline PressWhy is the housing market sluggish despite a solid U.S. economy, solid demographics, and pent-up demand? Those don't matter if prices are out of reach relative to incomes , and housing appreciation has outpaced income growth for a long time. And lending standar...Read More
&nbsp
MBS RECAP: Bonds Pulled 2 Ways by Stocks and Global Gloominess
11/15/2018 5:00 PM
Posted To: MBS CommentaryRemember the middle of 2016 when rates managed to make it all the way back in line with all-time lows despite having almost no justification in terms of economic data and policy outlooks? Those low rates were mostly about Brexit . Something about Brexit is utterly captivating for g...Read More
&nbsp
Fannie Mae Offering Relief Programs in Wildfire Areas
11/15/2018 4:27 PM
Posted To: MND NewsWireFannie Mae has expanded the menu of post-disaster services it is offering to its borrowers. The new services are in addition to the up to 12 months of forbearance, waived fees, and temporary foreclosure moratorium that Freddie Mac and Fannie Mae (the GSEs) traditionally offer in the wake of hurrica...Read More
&nbsp
Lowest Mortgage Rates This Month!
11/15/2018 4:11 PM
Posted To: Mortgage Rate WatchMortgage rates hit their lowest levels of the month today! Sure, that"s only 10 business days for the mortgage world, but we"ll take every little victory we can get these days. Why is that? Because "these days" have been pretty rough. Exactly one week ago, rates were at their highe...Read More
&nbsp
Buyers Not Holding Their Breath for Short Term Market Relief
11/15/2018 11:10 AM
Posted To: MND NewsWireIt ain"t going to get any easier... The National Association of Home Builders (NAHB) tells us these cheery words encapsulate the attitude of respondents to its survey regarding home purchasing. The company"s Housing Trends Report for the third quarter of the year found that seven out of 10 of prosp...Read More
---