Dependable and Accurate Appraising in Middle Georgia
You need a real estate appraisal Service that is backed by the experience of thousands of appraisals in the Middle Georgia area. You need Hester Appraisals & Consulting.
We specialize in appraising:
Single Family Residences (including executive homes, farms, and lake front homes)
2-4 Family Residences
Vacant Land (residential lots to multi-thousand acre tracts)
Commercial Properties (including churches, apartment complexes, professional offices, convenience stores, etc.)
We provide a variety of appriasal services
Mortgage Lending (Conventional, FHA, & USDA)
REO and Foreclosure
Relocation Appraisals (ERC)
Appraisal Reviews
Pre-construction
Pre-listing Services (for home owners and real estate sales persons)
House Measuring Service
PMI Removal
Estate Settlement
Divorce Settlement
Trusts
Debt Assistance
You need an appraisal company that uses all available resources for real estate sales information. Hester Appraisals uses the local multiple listing service as well as multiple sales databases for assured access to the most relevant information available.
You need an appraisal company that has built its reputation by providing the best appraisal service in the Middle Georgia area. You need an appraisal service that communicates with you through every step of the appraisal process. By doing so, we can assure that your appraisal needs are accurately met in a timely manner.
Your business will clearly benefit in service, time, and profits by having Hester Appraisals serve your appraisal needs.
Fill out the form below so you can get started using the most comprehensive appraisal service in Middle Georgia.
Real Estate appraisers Member: Dublin, GA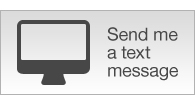 Today's Rates
| Mtg Loan | Rate | APR |
| --- | --- | --- |
| 30-yr Fixed | 3.95% | 4.08% |
| 15-yr Fixed | 3.19% | 3.36% |
| 1-yr Adj | 2.73% | 3.39% |
* national averages
Got a Question?
Do you have a question relating to real estate appraisals? We can help. Simply fill out the form below and we'll contact you with the answer, with no obligation to you. We guarantee your privacy.
Mortgage And Real Estate News:
&nbsp
MBS RECAP: Next Week Should be More Interesting
5/26/2017 2:09 PM
Posted To: MBS CommentaryToday was a non-starter, despite the presence of economic data that certainly had the street cred to move markets (if markets were inclined to move). GDP cam in stronger than expected at +1.2 vs +0.9 forecast, as did Durable Goods (-0.7 vs -1.2 forecast). The biggest counterpoint i...Read More
&nbsp
Mortgage Rates Coast Into Extended Weekend
5/26/2017 1:31 PM
Posted To: Mortgage Rate WatchMortgage rates didn"t move much today. Lenders that made detectable adjustments generally did so in a moderately positive direction. While this isn"t remotely enough to make a difference in the actual NOTE rate on a mortgage quote, it could make for microscopically lower upfront co...Read More
&nbsp
Wages and Inflation; The Fed and Mortgage Rates
5/26/2017 7:54 AM
Posted To: Pipeline PressReady to rush off and join the blockchain rush? Not so fast. The implementation of blockchain technology in the financial-services industry is meeting some resistance, with enthusiasm not equating to industrywide rollout. Like GSE reform, it will take many years and ...Read More
&nbsp
MBS Day Ahead: Data Casts Vote on Recent Trend Shift
5/26/2017 7:28 AM
Posted To: MBS CommentaryUp until yesterday, the past week and a half of trading ran the risk of taking the shape of an uptrend leading back from the lows that followed last week's political drama. Things have been surprisingly quiet on the headline front when it comes to said drama. Even the rumor mil...Read More
&nbsp
MBS RECAP: Bonds Begin Heading For The Exits, Hoping to Avoid Drama
5/25/2017 3:54 PM
Posted To: MBS CommentaryAfter seeing today's trading--especially when we consider it in the context of recent technical levels and yesterday's bounce around 2.25% in 10yr yields--it seems increasingly clear that bonds are doing that thing they sometimes do as the weekend is approaching. Namely, th...Read More
&nbsp
Mortgage Rates Improve as Lenders Catch up With Yesterday"s Gains
5/25/2017 3:08 PM
Posted To: Mortgage Rate WatchMortgage rates fell today despite relatively uneventful movement in underlying bond markets (which drive day to day changes in rates). The net improvement can be explained by the timing of yesterday"s improvement. Simply put, bonds improved late in the day (following the 2pm releas...Read More
&nbsp
Freddie Mac Pulls a 180 in Housing Outlook
5/25/2017 10:09 AM
Posted To: MND NewsWireRather than taking a step back this year, home sales now seem ready to best their 2016 numbers. Freddie Mac"s economists admit that, up until this month, their expectations were for the former (i.e. a "step back"), but based on recent data, they now see the U.S. housing market "on track to eclipse ...Read More
&nbsp
Watt Says FHL Home Bank Activity Tops $1 Trillion
5/25/2017 10:06 AM
Posted To: MND NewsWireIt often gets lost in the shuffle, but the Federal Housing Finance Agency (FHFA) is not just the regulator and conservator of the government sponsored enterprises Fannie Mae and Freddie Mac, it also regulates the Federal Home Loan Banking System (FHLBank). Melvin L. Watt, Director of FHFA spoke to ...Read More
&nbsp
PHH v. CFPB - Recording of the Arguments, a Webinar About Yesterday"s Action, What"s Next?
5/25/2017 8:50 AM
Posted To: Pipeline PressMontana may have its issues with politicians vying for the WWE title belt, but the state does seem to steer clear of cyberattacks. At least, it does in this hypnotic hacking attempt map . PHH & CFPB drama continues Yesterday the Court of Appeals rehearing of the ...Read More
&nbsp
MBS Day Ahead: Auction Cycle Ends; Bonds Still Have a Shot
5/25/2017 8:14 AM
Posted To: MBS CommentaryTuesday of this week was a bit alarming for bond markets as it introduced the possibility that yields were opting for upward momentum after bottoming out amid last week's political drama. If we'd seen additional weakness yesterday, the case might have been closed on the mom...Read More
---