Dependable and Accurate Appraising in Middle Georgia
You need a real estate appraisal Service that is backed by the experience of thousands of appraisals in the Middle Georgia area. You need Hester Appraisals & Consulting.
We specialize in appraising:
Single Family Residences (including executive homes, farms, and lake front homes)
2-4 Family Residences
Vacant Land (residential lots to multi-thousand acre tracts)
Commercial Properties (including churches, apartment complexes, professional offices, convenience stores, etc.)
We provide a variety of appriasal services
Mortgage Lending (Conventional, FHA, & USDA)
REO and Foreclosure
Relocation Appraisals (ERC)
Appraisal Reviews
Pre-construction
Pre-listing Services (for home owners and real estate sales persons)
House Measuring Service
PMI Removal
Estate Settlement
Divorce Settlement
Trusts
Debt Assistance
You need an appraisal company that uses all available resources for real estate sales information. Hester Appraisals uses the local multiple listing service as well as multiple sales databases for assured access to the most relevant information available.
You need an appraisal company that has built its reputation by providing the best appraisal service in the Middle Georgia area. You need an appraisal service that communicates with you through every step of the appraisal process. By doing so, we can assure that your appraisal needs are accurately met in a timely manner.
Your business will clearly benefit in service, time, and profits by having Hester Appraisals serve your appraisal needs.
Fill out the form below so you can get started using the most comprehensive appraisal service in Middle Georgia.
Real Estate appraisers Member: Dublin, GA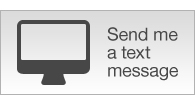 Today's Rates
| Mtg Loan | Rate | APR |
| --- | --- | --- |
| 30-yr Fixed | 3.89% | 4.02% |
| 15-yr Fixed | 3.16% | 3.33% |
| 1-yr Adj | 2.74% | 3.4% |
* national averages
Got a Question?
Do you have a question relating to real estate appraisals? We can help. Simply fill out the form below and we'll contact you with the answer, with no obligation to you. We guarantee your privacy.
Mortgage And Real Estate News:
&nbsp
MBS RECAP: Bonds Manage to Close "Unchanged" Despite Some Volatility
8/18/2017 7:20 PM
Posted To: MBS CommentaryIn the Day Ahead, we discussed bond traders' probable goals regarding keeping things as calm as possible. This depended on unexpected headlines and movements in external markets. Either of those were capable of throwing curveballs , and both threw a few today! Out of the gate, ...Read More
&nbsp
More 2017 Lows for Rates; More Trump Drama
8/18/2017 6:54 PM
Posted To: Mortgage Rate WatchMortgage rates moved lower again. Drama surrounding the Trump administration was also present. But this time around, the political theater wasn"t responsible for the move lower in rates. In fact, it resulted in multiple lenders adjusting rate sheets higher in the middle of the day....Read More
&nbsp
Freddie Mac to Automate Appraisals for Some Purchase Mortgages
8/18/2017 9:33 AM
Posted To: MND NewsWireFreddie Mac announced today that, going forward, not every application for a purchase mortgage will necessarily trigger an appraisal . A new automated alternative to traditional appraisals, which the company introduced for refinances in June, will soon be available for purchase mortgages. It may sa...Read More
&nbsp
Freddie Mac Puts Price on All-Cash Transactions
8/18/2017 9:24 AM
Posted To: MND NewsWireAs investors flooded into the housing market after it collapses, they brought cash with them. At one point, 35 percent of home sale transactions were closed without a mortgage, i.e. were all-cash sales. Home prices are up, the bargains are gone, but cash sales remain significantly elevated compared...Read More
&nbsp
Appraisal News; Lock Process Changes; HARP, CRT
8/18/2017 7:50 AM
Posted To: Pipeline PressBrad Pitt - a wannabe architect? In 2007, Pitt founded the Make It Right Foundation to build homes for families whose original residences had been washed away in Hurricane Katrina. Here"s one - the "Tiny House" - very cool . Mr. Pitt"s accountants know a thing or two...Read More
&nbsp
MBS Day Ahead: Most Traders Thinking "Don"t Rock The Boat"
8/18/2017 6:34 AM
Posted To: MBS CommentaryA maritime analogy for bond trading in the Summertime... In the summer months especially, there's a boat-friendly baseline weather pattern offshore. Lest you think that's a generality that doesn't merit your full confidence, check out the following shots of wave height ...Read More
&nbsp
MBS RECAP: Introducing The "Snow Cohn"
8/17/2017 5:01 PM
Posted To: MBS CommentaryWhat do you get when bond markets embark on a snowball rally due to headlines concerning Trump's Economic Advisor Gary Cohn? A delicious "Snow Cohn," of course (my team of writers assured me that was worth what I paid). In all seriousness, there were some serious twee...Read More
&nbsp
Trump Administration Drama Pushing Rates Even Lower
8/17/2017 4:17 PM
Posted To: Mortgage Rate WatchMortgage rates fell yesterday in response to a tweet about Trump disbanding his councils of CEOs. Twitter was in play again today . This time around it was Gary Cohn, Trump"s economic advisor. Rather, it was rumors of Cohn"s departure that sent financial markets into a tail-spin. T...Read More
&nbsp
Do's and Don't's For Divorce Attorneys (and Their Clients Owning Real Estate)
8/17/2017 3:25 PM
Posted To: Community CommentaryAs a mortgage loan officer, I typically work with home buyers who are moving up, buying their first house, or buying a vacation or investment house. My refinances are often rate and term – (lowering the client's payment) or cash-out for a specific purpo...Read More
&nbsp
CoreLogic - Don"t Overlook Rates in Affordability Discussions
8/17/2017 2:33 PM
Posted To: MND NewsWireAlthough home affordability is high, relative to pre-crisis levels, the rate at which their prices are increasing is cause for concern. Andrew LePage, CoreLogic Professional in Research Analysis, says the role of rising interest rates should not be overlooked; they can affect affordability more tha...Read More
---