Dependable and Accurate Appraising in Middle Georgia
You need a real estate appraisal Service that is backed by the experience of thousands of appraisals in the Middle Georgia area. You need Hester Appraisals & Consulting.
We specialize in appraising:
Single Family Residences (including executive homes, farms, and lake front homes)
2-4 Family Residences
Vacant Land (residential lots to multi-thousand acre tracts)
Commercial Properties (including churches, apartment complexes, professional offices, convenience stores, etc.)
We provide a variety of appriasal services
Mortgage Lending (Conventional, FHA, & USDA)
REO and Foreclosure
Relocation Appraisals (ERC)
Appraisal Reviews
Pre-construction
Pre-listing Services (for home owners and real estate sales persons)
House Measuring Service
PMI Removal
Estate Settlement
Divorce Settlement
Trusts
Debt Assistance
You need an appraisal company that uses all available resources for real estate sales information. Hester Appraisals uses the local multiple listing service as well as multiple sales databases for assured access to the most relevant information available.
You need an appraisal company that has built its reputation by providing the best appraisal service in the Middle Georgia area. You need an appraisal service that communicates with you through every step of the appraisal process. By doing so, we can assure that your appraisal needs are accurately met in a timely manner.
Your business will clearly benefit in service, time, and profits by having Hester Appraisals serve your appraisal needs.
Fill out the form below so you can get started using the most comprehensive appraisal service in Middle Georgia.
Real Estate appraisers Member: Dublin, GA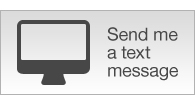 Today's Rates
| Mtg Loan | Rate | APR |
| --- | --- | --- |
| 30-yr Fixed | 4.6% | 4.75% |
| 15-yr Fixed | 4.06% | 4.27% |
| 1-yr Adj | 2.77% | 3.44% |
* national averages
Got a Question?
Do you have a question relating to real estate appraisals? We can help. Simply fill out the form below and we'll contact you with the answer, with no obligation to you. We guarantee your privacy.
Mortgage And Real Estate News:
&nbsp
MBS RECAP: Not a Win, But At Least It"s Not a Loss
9/20/2018 4:28 PM
Posted To: MBS CommentaryAfter a series of demoralizing losses, it feels like some small victory for bonds to simply remain sideways today. That wasn't necessarily a given early this morning. In fact, yields hit new intraday highs for the week--the highest levels since May. Move down the curve just a b...Read More
&nbsp
Mortgage Rates Trying to Stop The Bleeding
9/20/2018 3:40 PM
Posted To: Mortgage Rate WatchMortgage rates were mostly able to hold steady today, although they technically moved just a bit higher and that technically leaves them at the highest levels in 7 years. But hey! Let"s focus on the positives... In terms of day-over-day changes, today was the best day of the week s...Read More
&nbsp
Existing Home Sales Level Out After Long Decline
9/20/2018 10:25 AM
Posted To: MND NewsWireIt was a disappointment, but at least it wasn"t a loss. Existing home sales, which were expected to increase in August after four straight months of declines instead remained unchanged from July. In fact, almost the entire report on August"s existing home sales can be summarized by the word, "flat....Read More
&nbsp
Vendor Mgt. and POS Products; Upcoming Events; Ask a Lender"s Sunset?
9/20/2018 8:00 AM
Posted To: Pipeline PressThis Saturday is the autumn equinox – season-wise, we know what is on the way. "Rob, we, like everyone else, are watching the approaching winter, and higher rates, and wondering if there are ways to improve our financial picture without laying people off ...Read More
&nbsp
MBS Day Ahead: Long-Term Trend is a Cheap Trick. Here"s The Reality For Rates
9/20/2018 7:18 AM
Posted To: MBS CommentaryOne of the themes we often revisit in times of trouble is the long-term bull market in bonds. This traces back to the 80's and provides a shockingly linear set of lower highs and lower lows in 10yr yields. Most recently, we've seen yields rise back to the upper boundary of ...Read More
&nbsp
August Loan Closing Rate Highest of Year
9/20/2018 7:08 AM
Posted To: MND NewsWireThe share of loans originated for refinancing rose in August for the first time this year. Ellie Mae"s Origination Insight Report shows that closed transactions for refinancing represented 32 percent of the total, up 3 percentage points from July. The 3-point increase was consistent across all loan...Read More
&nbsp
MBS RECAP: Is It Over?
9/19/2018 3:36 PM
Posted To: MBS CommentaryThe titular question could be taken two ways . Is the selling pressure in bonds over? Is the "low rate environment" that's been in effect since mid-2011 over? The answers, in order are "probably not" and "for now." To be fair to the "low rate ...Read More
&nbsp
Mortgage Rates Knocking on 5% Ceiling
9/19/2018 2:37 PM
Posted To: Mortgage Rate WatchMortgage rates are in bad shape . At some point in the past 3 days (depends on the lender), top tier 30yr fixed rate offerings hit their highest level in 5 years, then 7 years. For the first time since 2011, the most prevalent top tier rate is 4.875% (meaning a handful of lenders a...Read More
&nbsp
Home Starts Improve, but There"s a Catch
9/19/2018 9:04 AM
Posted To: MND NewsWireBoth permits and starts were expected to pick up in August, at least holding on to their slight gains in July. Housing starts did deliver, posting a strong increase, but permits, a leading indicator, were down sharply. The U.S. Census Bureau and Department of Housing and Urban Development report th...Read More
&nbsp
LO Jobs and Resources; Direct Streaming Treasury Trading; What"s Moving Rates?
9/19/2018 8:05 AM
Posted To: Pipeline PressI received this question from a well-known lender in Texas. "Rob, our company views loan processors as the unsung heroes of lending. We're evaluating how ours are paid. Any thoughts?" The STRATMOR Group does quite an industry survey, and its recent ...Read More
---